Adult Water Polo January to April 2021
200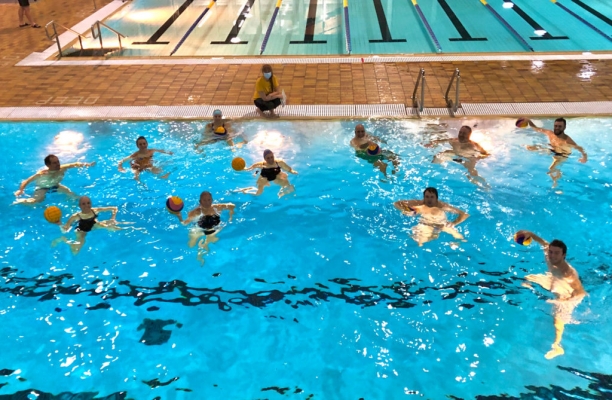 To join our adult group in Winter 2021 drop us an e-mail. We had a full roster this fall session and hope to grow our adult group, offering coached water polo for all levels of adult player. If you are have been involved in a speed swimming club, are a lifeguard, ex-synchronised swimmer or just want to jump into the pool and have a tonne of fun then give water polo a try.
Dates:
TBD
*Start date is dependant on the review of the provincial health order this spring.
Location, Day & Time:
H2O Aquatic Centre, Sunday, 6-7pm
Price:
$200 (+$26 Water Polo West Registration Fee for new players)
Availability:
FULL for Winter 2021 – drop an e-mail to [email protected] to add yourself to the waitlist.
Program description:
Follow us on Facebook to get a flavour of what our adult and youth groups are up to. We'll be posting some video and photos of the session throughout the fall session.
Ages: 18+
(Currently we have athletes in their 20s and up to 60+ so if you are a strong swimmer and want to get back into playing or try out this awesome sport then get in touch.)