Day of Water Polo - Try Out Water Polo & Water Polo Club Games
FREE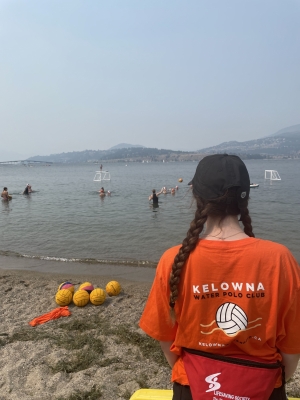 On the 21st or 22nd August (TBD) Kelowna Water Polo Club will be taking part in the City of Kelowna's Get Eventive activation of Waterfront Park and other areas in the downtown.
There will be opportunities for the following:
Minis 5-7: Splashball on the Beach
Played in shallow water this will give little kids the chance to enjoy fun water polo games in the water. We will ask parents to stay in the water with their kids for this activity.

U12, U17 & Adult - Try Out Water Polo
Always wanted to give water polo a try? This is a great opportunity to introduce your young kids to the game or if you are already a member of the club why not bring along a friend to introduce them to the game! Not the best swimmer! Don't worry we have some float belts on hand for those that haven't yet mastered the art of treading water.

Club Exhibition Youth & Adult Games
Sign-up to get yourself into a team. If you are a club member, speed swimmer or plan to attend a try-out earlier in the day then this is your chance to test your skills in a fun scrimmage.
Register Now for this Event
If you would like to register yoru kids or yourself for a try-out, to play games or as a volunteer for the event then please complete the form below with a note about how you'd like to be involved.