Adult Beach Water Polo - Sunday Practice & Scrimmage - Summer 2022
$40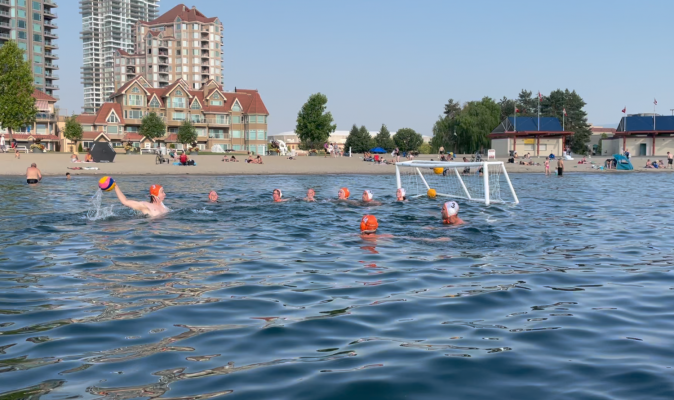 Each Sunday during July & August 2021, Kelowna Water Polo Club will organise a drop-in scrimmage at Tugboat beach.
These refereed sessions will encourage fun gameplay for all levels from beginner to experienced player. The aim is to play fun games of water polo that are accessible and enjoyable for everyone who turns up.
If you have signed up as an adult in our learn-to-play sessions this summer or in fall 2020 then this is your chance to test out your new water polo skills. If you are an experienced player then we'd love to have you in the water too as we work to grow the sport in the Okanagan.
If you are brand new to water polo then check out our learn-to-play Tuesday sessions on the lake.
Youth players: if you would like to attend you will be playing with adult teams so please chat to your coaches before signing up. We will need permission from your parents for you to play. However, this could be a great opportunity for our older youth players to get some good game-play experience.
Adult Sunday Practice & Scrimmage
Day: Sundays (7 Weeks - July 10th to August 21st, No practice July 31st)
Time: 5:30-7pm
Location: Tugboat Beach, Kelowna
Cost: $40
Register Here
Click here to register for adult summer water polo >>