[CANCELLED] Water Polo Camp in Kelowna - 11th & 12th December
$70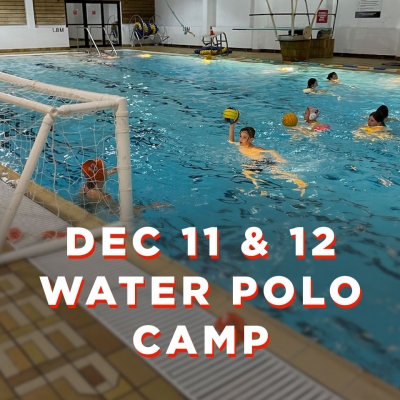 *** CANCELLED ***
Kelowna Water Polo Swim club will be organising a camp on the 11th & 12th December for club players and new players to the sport. If you would like to give water polo a try in a condensed two day format then this is a great opportunity.
Water polo is a fantastic way to improve your child's swimming, strength, stamina whilst at the same time being part of an awesome team!
Our community team accepts athletes from ages 6-18 and is focussed on learning the game, improving swim skills and having a lot of fun!
This is a unique chance to learn & play this fast-paced and exciting team sport in a welcoming environment. This camp will give club players and players involved in other sports to spend two days improving their swimming skills, learning new water polo skills and playing fun games of water polo.
This camp will host our U12, U16 & U19 players (ages 9 to 18) but if you are interested in our water polo for younger players aged 6-8 then check out our Splashball program.
Request a spot on the camp by completing the form below.
Water Polo Camp - 11th & 12th December 2021
Saturday & Sunday: 9am-12pm
Groups: U12, U16, U19 (Ages 9 to 18)
Location: Parkinson Recreation Centre, 1800 Parkinson Way, Kelowna, BC V1Y 4P9
Request a spot: Use the form below to request a spot at the December 2021 water polo camp.
Cost: $70