Adult Beach Water Polo Tuesday Practice and Games
---
---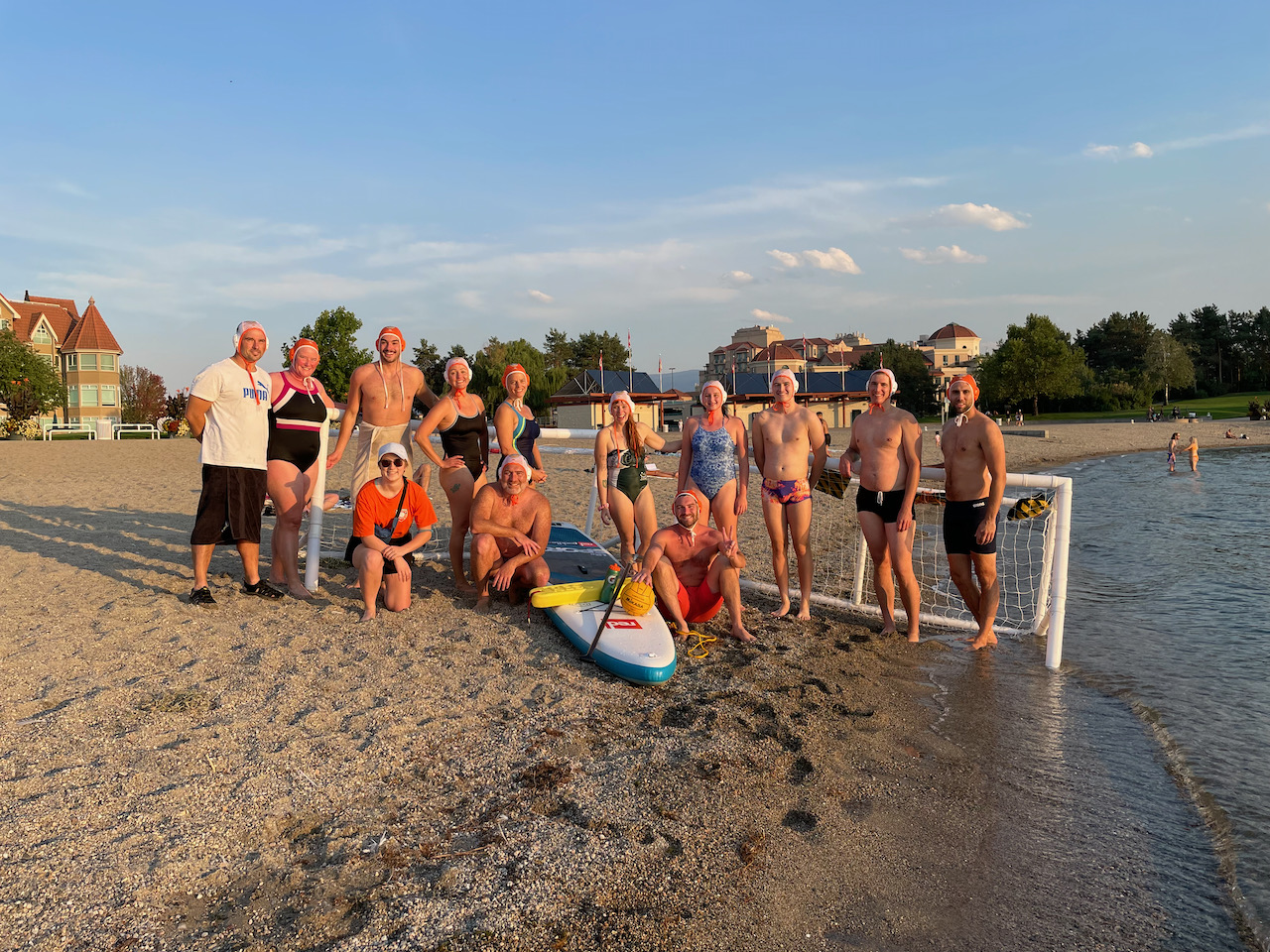 Beach water polo played on lakes and in the ocean is a fast-growing outdoor sport. This is a great opportunity to enjoy the warm Okanagan lake this summer and play this fantastic team sport. We will be practising on the lake all summer long and then plan to have an end of season tournament.
These coached sessions will focus on the fundamentals of water polo from 6:30-7:15pm and then we will play games from 7:15-8pm.
So, if you are brand new to the sport or used to play then this is your chance to improve your eggbeater and get your passing, shooting and drills fine tuned.
Additionally, water polo is a strategic game and you will learn how to defend, attack and move the ball around the field of play.
Adult Beach Water Polo Tuesday - Practice & Games

Days: Tuesdays in July & August 2022 (7 weeks - July 12th to August 23rd)
Time: Practice 6:30-7:15pm, Games 7:15-8pm
Location: Tugboat Beach, Kelowna
Cost: $40
---