Youth & Adult Beach Water Polo **RE-SCHEDULED PRACTICE**
---
---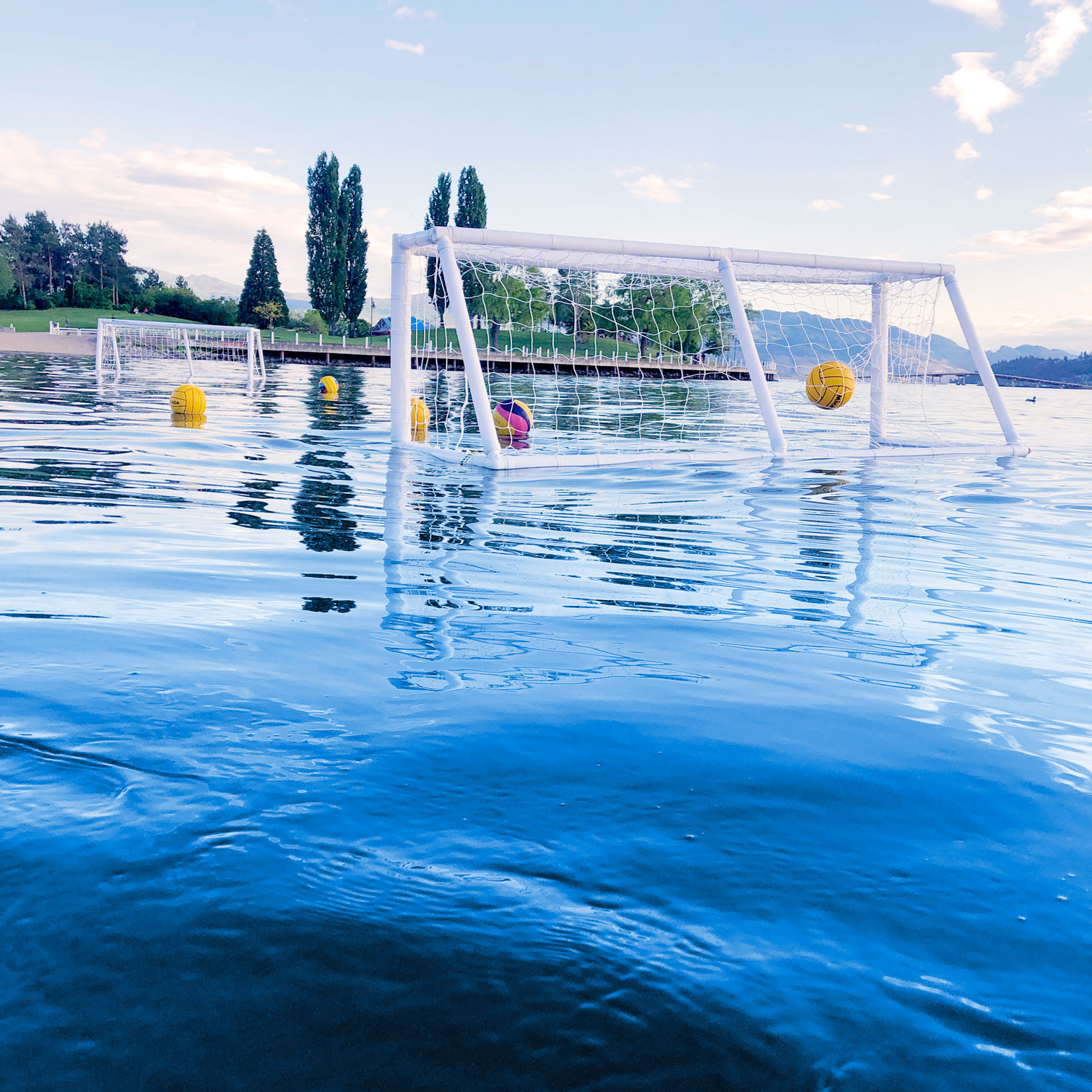 Re-scheduled
This session is our re-scheduled practice moved from Tuesday July 27th to August 3rd. Both our youth and Adult Sessions were re-scheduled due to the extreme smokey conditions this past week.
About Beach Water Polo
Beach water polo played on lakes and in the ocean is a fast-growing outdoor sport. This is a great opportunity to enjoy the warm Okanagan lake this summer and play this fantastic team sport. We will be practising on the lake all summer long and then plan to have some mini tournaments for our players.
These coached water polo swimming lessons will develop each participants skills and knowledge of the game through drills, fun gameplay and are suitable for all levels of youth player. As we are in the lake we do ask that all of our participants are strong swimmers and comfortable with lake swimming.
---